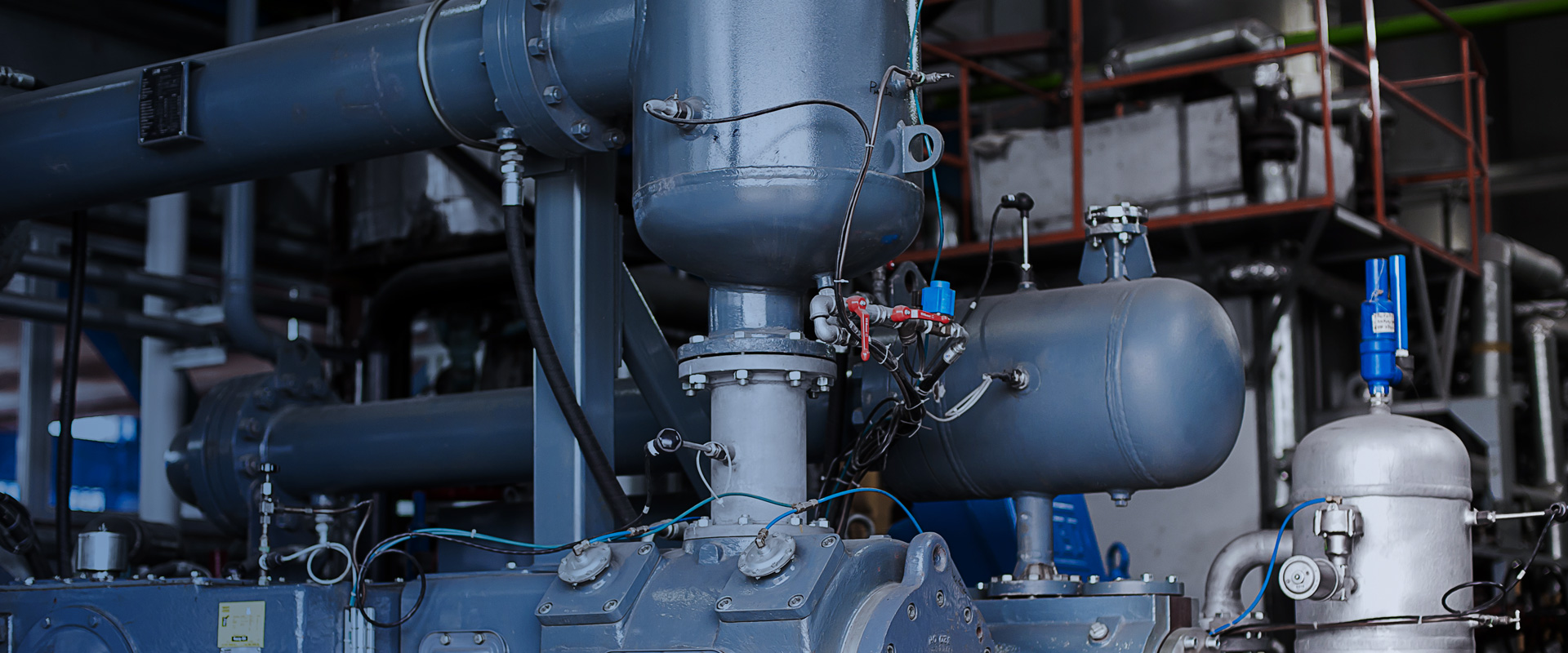 PROGENTEX air/liquid separators are typically used on liquid-sealed rotary positive blowers and liquid ring vacuum pumps to efficiently remove liquid particles from airflow. By knocking-out excess liquid and entrained solids, your operating costs are reduced and equipment life is extended. At the same time, our air/liquid separators effectually attenuate unwanted inlet and discharge noise. Minimizing your industrial noise level is an effective way to create a worker-friendly environment.
We have conveniently designed our air/liquid separators as bolt-in replacements for several popular, competitive series. Our products are manufactured in the United States of America from only the highest quality materials. We maintain an extensive inventory of industrial air/liquid separators, enabling us to solve many system issues with stock solutions. Whether you require a small, carbon steel, stock air/liquid separator or a large, stainless steel custom design, we have the experience and dedication to assist you.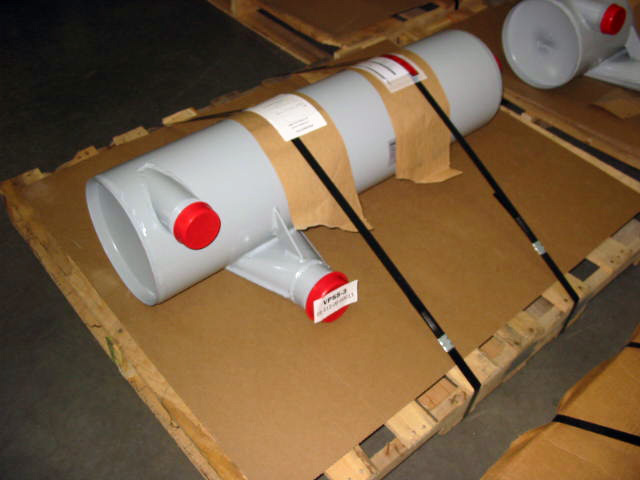 Five factors go into properly selecting an industrial air/liquid separator:
1. Type
PROGENTEX offers two types of air/liquid separators we refer to as; Separators or Separator/Silencers. Air/liquid separators are designed to efficiently remove liquid particles from airflow on liquid-sealed rotary positive blowers or liquid ring vacuum pumps. While a separator is not specifically designed to reduce noise, they do offer respectable wide-band noise attenuation. Separator/silencers have an added acoustic pack section designed to remove additional high frequency noise.
2. Service
Service refers to where the air/liquid separator is installed. An air/liquid separator installed on the suction or intake of the equipment would be for intake service, while a separator installed on the exhaust or discharge of the equipment would be for discharge service.
3. Configuration
Our standard air/liquid separators are designed to remove water particles from air centrifugally. The air and water flow will enter a tangential connection on the side of the tank; water is removed centrifugally downward while the air will discharge through the top. We do offer a bottom inlet design for smaller vacuum pumps produced by companies like Sihi and Travaini Pumps USA.
4. Performance
Air/liquid separator performance is a combination of liquid removal efficiency and dynamic insertion loss (DIL). Liquid removal efficiency is the percentage of free-liquid a given separator will remove, while DIL provides an approximation of how much flow generated noise the separator will eliminate.
5. Size
Size refers to the nominal connection size of an air/liquid separator. The actual connection size required is determined by the system operating conditions. Often, the air/liquid separator size will match the equipment connection size.
Join Us!
As we have grown, we have trained and developed a sales force of highly skilled representatives and established an extensive network of distributors throughout the United States and around the world.
For information on becoming an authorized PROGENTEX representative or distributor, or to locate our authorized agent in your area, please contact a member of our experienced staff. They will be eager to provide all the necessary information.
Please give us a call (800) 417.3210 / (716) 667.0036 or complete the form below

© 2021 PROGENTEX. All Right reserved.
Contact Us
3605 Eggert Road
P.O. Box 461
Orchard Park, NY 14127
Phone: (800) 417.3210 / (716) 667.0036
Fax: (716) 667.0038