PROGENTEX offers small, medium and large capacity intake filters and filter/silencers for the protection of centrifugal and axial compressors, blowers and engines. Our standard air intake filters have capacities up to 48,000 CFM with outlet sizes up to 48" diameter. By design, our heavy-gauge, all welded steel construction combines excellent performance, long life and exceptional durability for years to come.
For small to medium capacity requirements, try our competitive cartridge-style filters. If your application requires a medium to high capacity, we recommend our durable, panel-style filter housings. A complete list of filter housings and elements can be obtained directly from PROGENTEX or from one of our authorized agents around the world.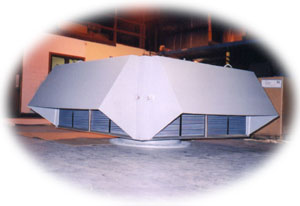 Custom design and materials are available on all PROGENTEX models.
Join Us!
As we have grown, we have trained and developed a sales force of highly skilled representatives and established an extensive network of distributors throughout the United States and around the world.
For information on becoming an authorized PROGENTEX representative or distributor, or to locate our authorized agent in your area, please contact a member of our experienced staff. They will be eager to provide all the necessary information.
Please give us a call (800) 417.3210 / (716) 667.0036 or complete the form below

© 2021 PROGENTEX. All Right reserved.
Contact Us
3605 Eggert Road
P.O. Box 461
Orchard Park, NY 14127
Phone: (800) 417.3210 / (716) 667.0036
Fax: (716) 667.0038