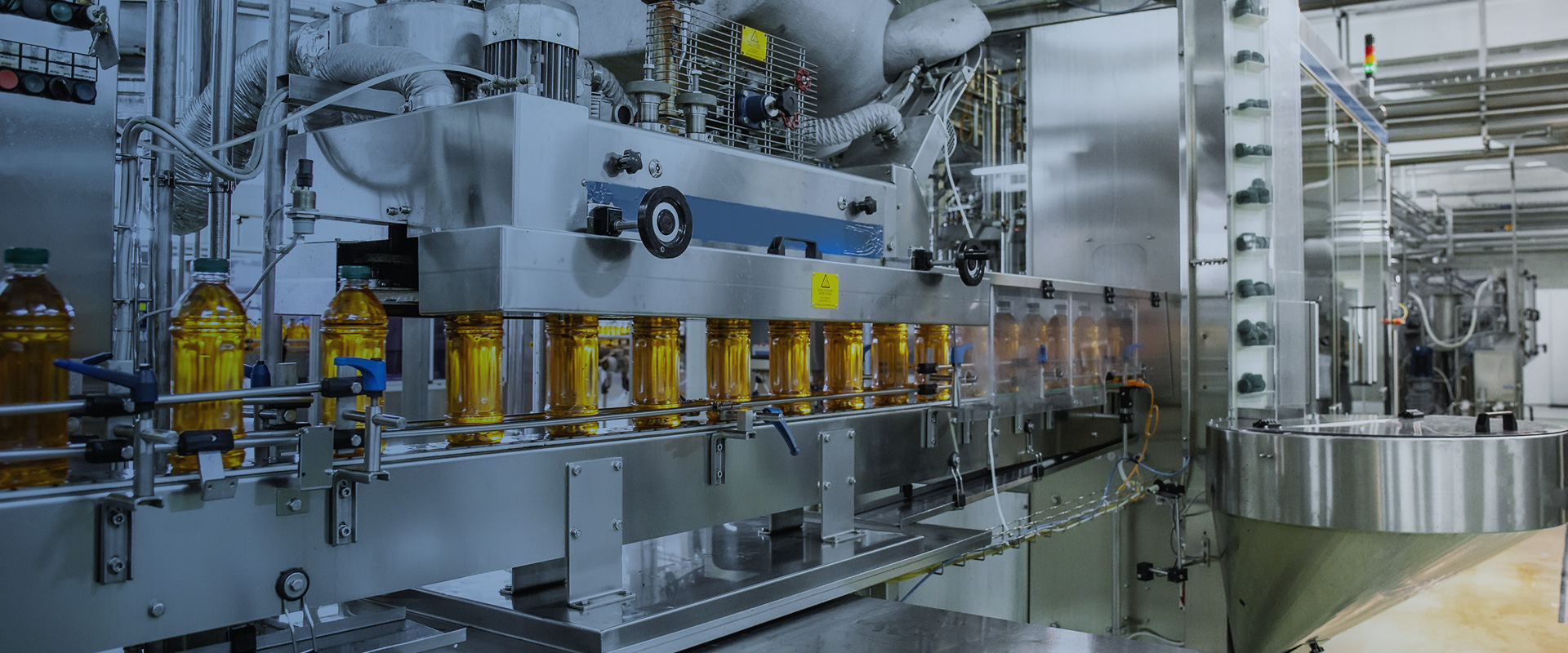 Whether your automated processing equipment utilizes blowers, engines, pumps or compressors, an appropriately designed noise reduction solution is necessary. At PROGENTEX, our industrial noise control products, air-liquid separators and industrial air filtration products are designed to filter air and effectively reduce the unwanted noise inherently produced by automated processing equipment. PROGENTEX leads the industry in manufacturing high-quality noise control products that better the workplace.
Manufacturers, including companies in diverse industries such as food and beverage, chemical, material handling, pulp and paper, water treatment and consumer goods, rely on automated processing equipment to perform daily operations. Automated processing equipment typically performs tasks such as material handling, discharging gas, air-liquid separation and straightforward ventilation, and frequently uses pneumatic and air moving equipment. Although necessary, air moving equipment emits noise, which can pose a danger to employees as well as reduce productivity.
PROGENTEX designs, manufactures and distributes a complete and expanding line of noise control and air filtration solutions for the industrial process market. By maintaining an extensive inventory, we can solve many problems with stock products. However, if your application requires special consideration, our engineering staff has the experience necessary to tackle virtually any system requirements. We work extensively on problems involving pressure drop, connection orientation and spatial limitation. All of our industrial products can be modified to suit your specific needs.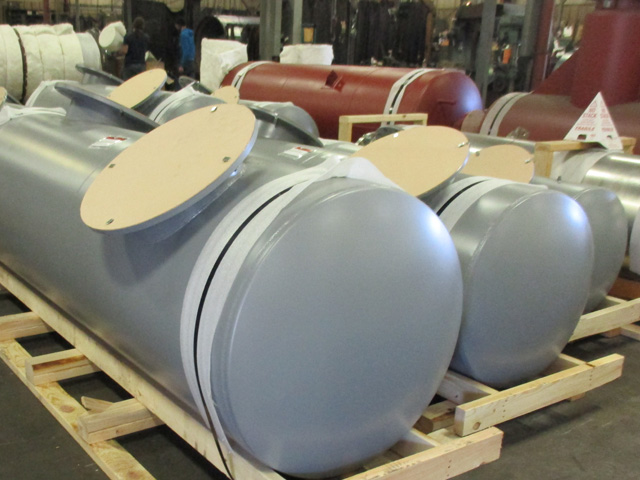 PROGENTEX carefully reviews the application specifics for:
Blowers
Industrial blowers are used to move a large volume of gas at low to medium pressures, typically below 15 PSIG. Since most blowers operate under atmospheric conditions, a properly designed intake silencer, intake filter and discharge silencer combination offers an adequate noise control solution. Common blower types include:
Centrifugal
Reciprocating
Rotary Positive: liquid-ring, lobe, vane or rotary screw type
Compressors
Compressors are used to move a large volume of gas at medium to high pressures, typically above 15 PSIG. While intake filters and intake silencers are frequently recommended for compressors, the high operating pressures often require an ASME code solution for discharge noise reduction. Common compressor types include:
Centrifugal
Reciprocating
Rotary Positive: liquid-ring, lobe, vane or rotary screw type
Engines
All internal combustion engines produce noise. The predominant engine noise sources include air intake, cooling fan, casing, and exhaust, with the engine exhaust presenting the primary problem. The low frequency noise generated by an engine exhaust is effectively reduced using a reactive discharge silencer. Even though the air intake noise is typically 8 to 10 dB less than the exhaust, an intake filter and intake silencer are often recommended. General engine types include:
Naturally Aspirated
Turbocharged
Pumps
Industrial pumps or vacuum pumps appear in two distinct varieties: dry-type and liquid-sealed. The acoustic solution for a dry-type pump is generally treated like that of a blower. In addition to an acoustic solution, air-liquid separation is often necessary for a liquid-sealed pump. When working with a liquid-sealed pump, an intake separator and discharge separator or separator-silencer combination is recommended. For both types of pumps, the intake silencer or separator is specifically designed for the existing vacuum conditions. Common pump types include:
Dry-type rotary vacuum pump
Hogging jet
Liquid-ring vacuum pump
Reciprocating piston
Vents
Vents are frequently found in industrial environments and generally produce very high noise levels. Steam vent noise levels, especially, are a problem in industrial workplaces. Venting applications appear in many forms: to relieve pressure in air, gas or steam lines in a compressor or in station lines during a shut down of equipment, to bypass gas from a compressor or blower during start-up, to vent steam from a boiler, and the blow-down of process lines. Because of the extremely high noise levels generated by most vents, sophisticated discharge silencers are necessary to provide ample noise attenuation. Typical vent and blow-down applications include:
Autoclaves
Boiler start-up and purge
Compressor and blower bypass valves
High pressure air vents
Natural gas blow-down
Snort valves
Steam boiler relief valves
Steam ejectors
Switch and reversing valves
Join Us!
As we have grown, we have trained and developed a sales force of highly skilled representatives and established an extensive network of distributors throughout the United States and around the world.
For information on becoming an authorized PROGENTEX representative or distributor, or to locate our authorized agent in your area, please contact a member of our experienced staff. They will be eager to provide all the necessary information.
Please give us a call (800) 417.3210 / (716) 667.0036 or complete the form below

© 2021 PROGENTEX. All Right reserved.
Contact Us
3605 Eggert Road
P.O. Box 461
Orchard Park, NY 14127
Phone: (800) 417.3210 / (716) 667.0036
Fax: (716) 667.0038